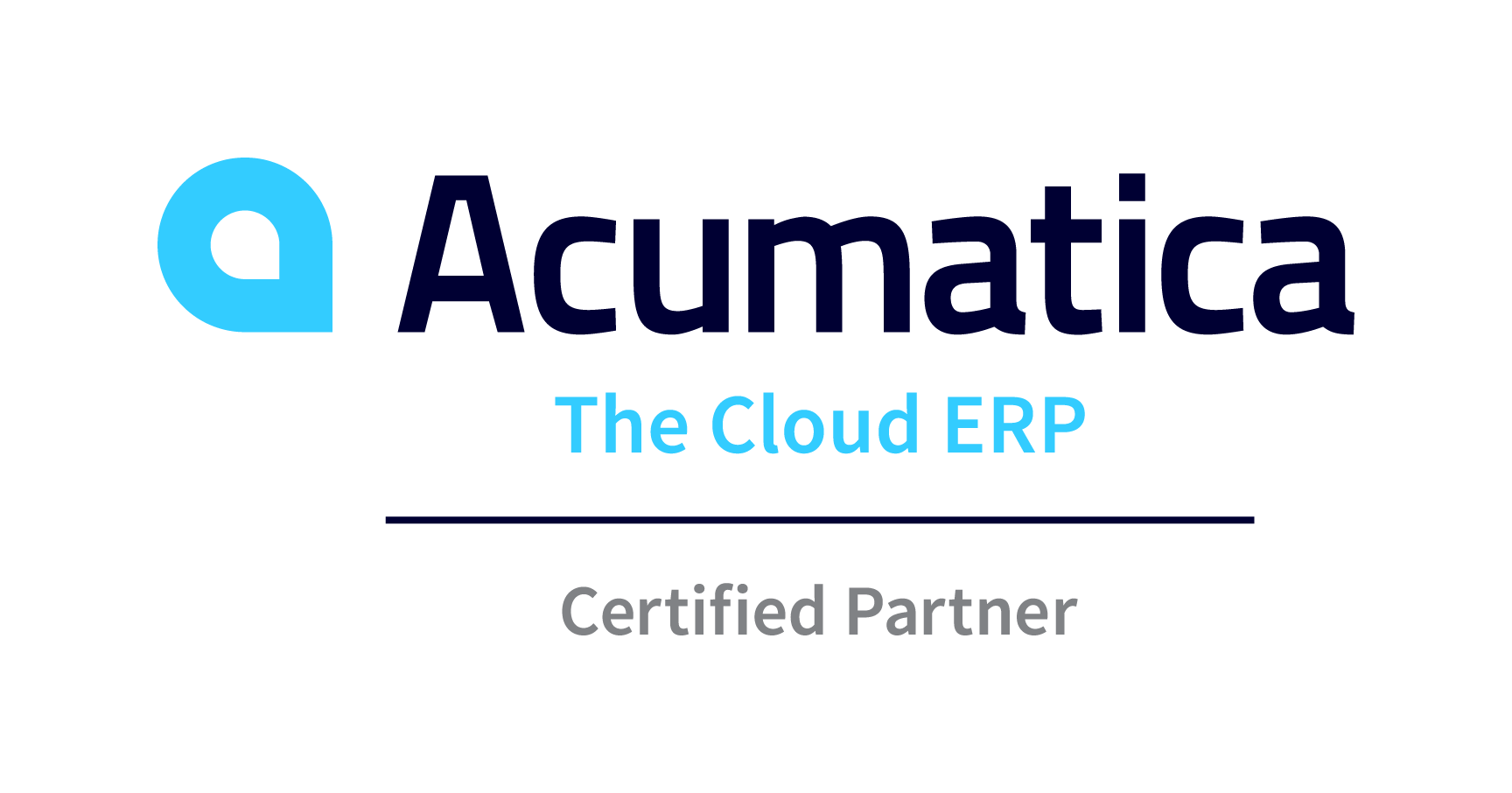 Built for the Cloud
A complete Cloud ERP for all of your business needs
The financial impact of a cloud based solution such as Acumatica must be calculated using a

total

cost of ownership (TCO) model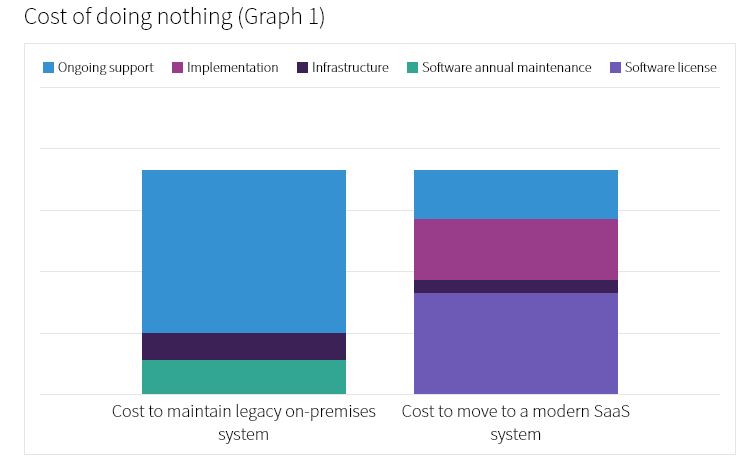 Staying with the legacy on-premise or hosted solution you have already purchased and are now just paying maintenance for is a much cheaper solution than making a change.  Right? 
Actually, the answer is – no.  As can be seen in the graph above from an actual TCO calculation we did for a 15 user Acctivate/Quickbooks company with KnowledgeSync, the cost comparison for a move to Acumatica is not just a software to software comparison.  Instead, a move to Acumatica must also include the effects on those costs associated with Infrastructure (servers/hosting costs), and ongoing support not only for software, but for the infrastructure support also – commonly considered IT support costs.  When all of those costs are considered, staying with a hosted or on-premise Acctivate/Quickbooks solution is nearly equivalent to moving to a cloud based solution like Acumatica.  And if you need to purchase a new server anytime soon, a move to the Acumatica cloud solution is even more attractive.  But don't just take our word, or in this case graph, for it – we would be happy to send you the calculation numbers behind this graph.  Or better yet, let us run the calculation for your company.
So now it becomes a matter of Return On Investment (ROI).
How do you calculate ROI?  Given that costs to move to Acumatica are not prohibitive, now we can focus on the question of improvements it will provide for your company.  We know from numerous industry experts that there are certain improvements to be realized by moving to a modern cloud based ERP system.  The best performers across all industries are those businesses that have ERP systems that do the following :
Automating and continually improving business processes

Visibility across all aspects of the business' operations

Collaboration within the organization as well as with customers and suppliers
Below is a graph that shows typical results in 4 key areas for those same companies, and then shows a similar calculation we did for the company with 15 Acctivate/Quickbooks users referenced above.

As you can see, the results were significant even using improvement estimates much lower than what has been reported.  So you may be asking how Acumatica can provide those improvements.  Below is a link to a document that Firefly Business Group has compiled showing a list of improved functionality that can be expected when using Acumatica compared to using Acctivate/Quickbooks.  And while we have chosen to compare Acumatica to a product that we know, the same comparison can be made to other legacy software systems. 
Find out more about the Acumatica Editions that Firefly offers
Find out more about the Acumatica Editions Firefly offers