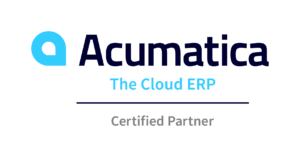 The Firefly Business Group team attended our first Acumatica Summit held in Houston on January 28-29.  We were blown away by the amount of development that Acumatica has managed to roll out in a single year.  There were more than 1500 participants at this year's event.
There were changes & improvements across all of the vertical editions that Firefly Business Group focuses on: Financials & Project Accounting, Distribution, Field Service, Manufacturing, and Commerce. The demonstrations on day 2 focused on upcoming areas such as AI and Machine Language learning, and there was an interesting demo on the Acumatica Alexa for Business connection. These are in process improvements that will continue to have a bigger impact on how we use software in the future. Some of the improvements that will effect how we use software right now included:
The Acumatica Cloud ERP Connector for Microsoft Flow which will allow employees to create and automate workflows without the assistance of developers.
The inclusion of a barcode scanning application in the Acumatica Distribution Edition.  Firefly has noticed that this functionality has become a "must have" at almost every distribution related company and Acumatica recognizes this as well.
Improving eCommerce connections for Big Commerce, Magento, and Shopify.  Along with marketplace integrations with Amazon, EBay and Etsy.
Continued improvement to the Outlook integration.
A host of Acumatica Mobile App improvements that you really need to see to believe – including the ability to customize the Mobile App to fit your specific needs.
In addition to the product improvements, there were a number of improvements to how the software will be sold.
Coming very soon will be the ability to offer monthly pricing for the Acumatica cloud product.  This will be very attractive to some of Firefly Business Group's smaller customers that wish to avoid the cash flow punch that has normally accompanied a new software purchase.
Streamlined editions that better fit all sizes of businesses.
The breakout of some of the modules  into smaller modules that will better allow our customers to choose the Acumatica offerings that their business requires.
Combine all of these improvements with Firefly Business Group's fixed cost implementations and unlimited support offering, and purchasing new software has never been easier for our customers and prospects.